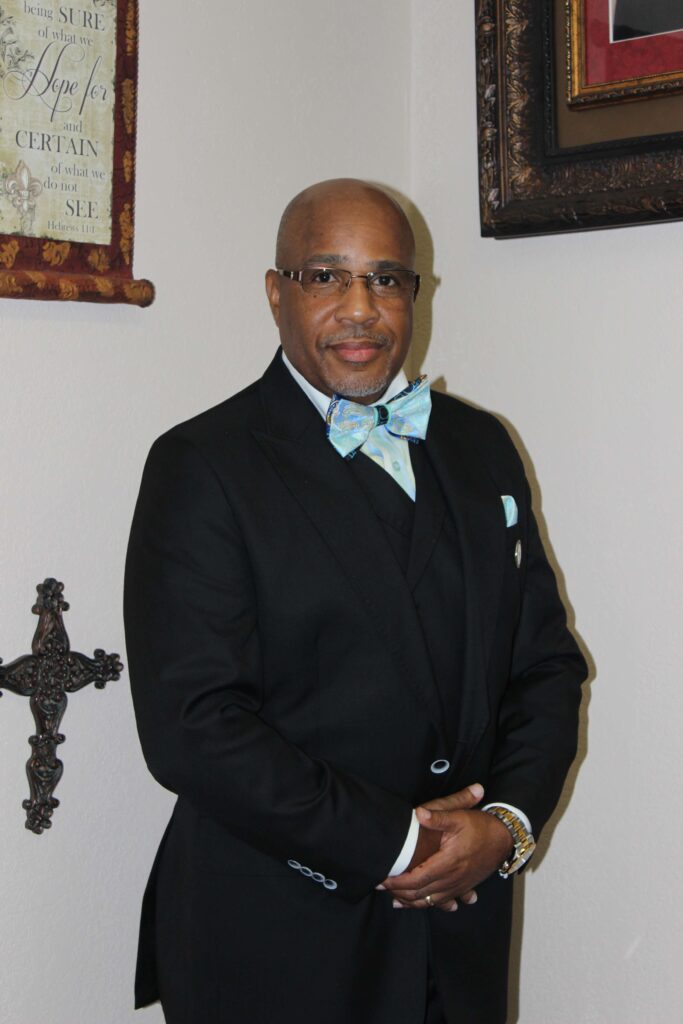 Accepted Jesus Christ as Lord and Savior at age 12 under Pastor T.R. Oliphant, Pleasant Grove Baptist Church.

Founding member of Greater Sweethome Church in February 1995.

Served as church treasurer, deacon, associate minister, Male Chorus President, and Music Department Head.

Accepted his call by God as Pastor on June 16, 2013.

Preaches the gospel of Jesus Christ, bringing lost souls into Christian fellowship and Kingdom building.

Favorite Scripture: Philippians 4:13 KJV, "I can do all things through Christ which strengtheneth me."

Leads and follows with courage, patience, love, humility, wisdom, and friendliness.

Enjoys gospel singing, preaching, teaching, movies, history literature, and home improvement projects.